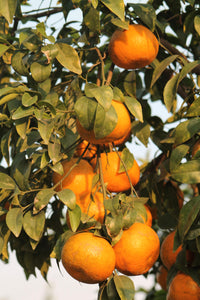 Excellent Kinnows
The Kinnows are fresh,juicy and delicious.The stuff is neatly packed.
The last of the 'fresh'
Excellent. Rapid delivery. Great product.
Refreshing and delicious!
I can't start my day without a glass of Monsoon Harvest Farm's amazing Kinnow juice. An incredible dose of daily Vitamin C.
Super
Incredibly sweet and juicy, thin skin also! Thank you so much
Fruit was very fresh and juicy !
---